Film
MOTION PICTURES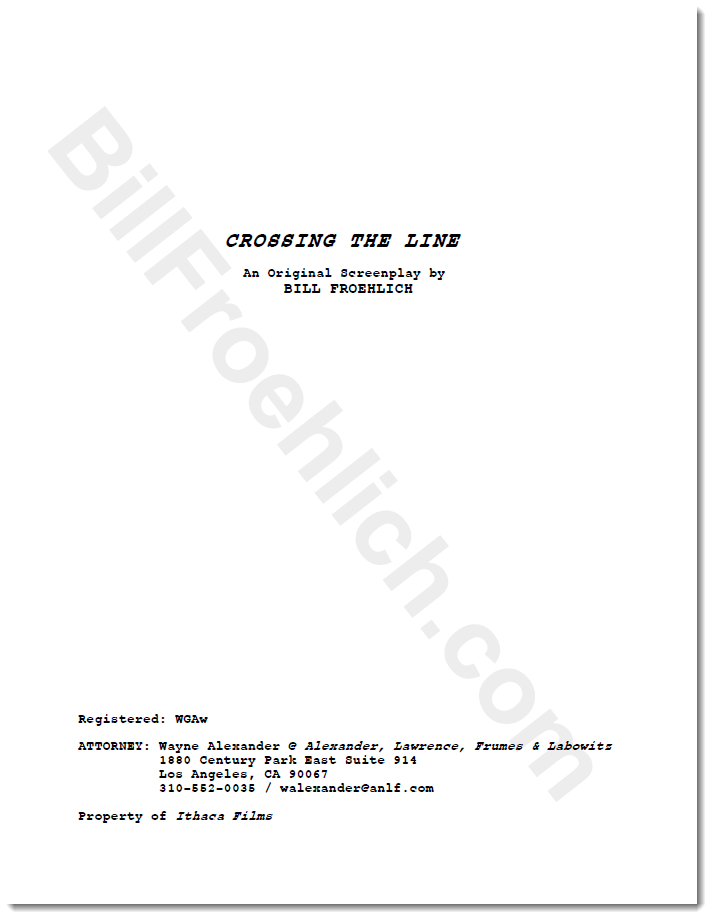 Crossing the Line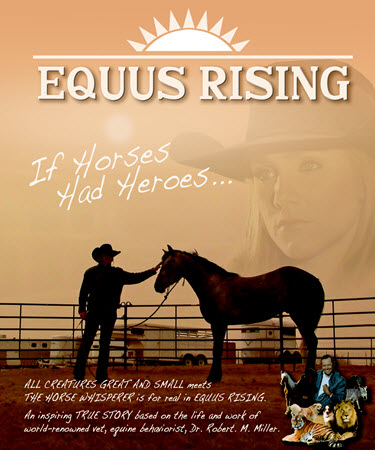 Equus Rising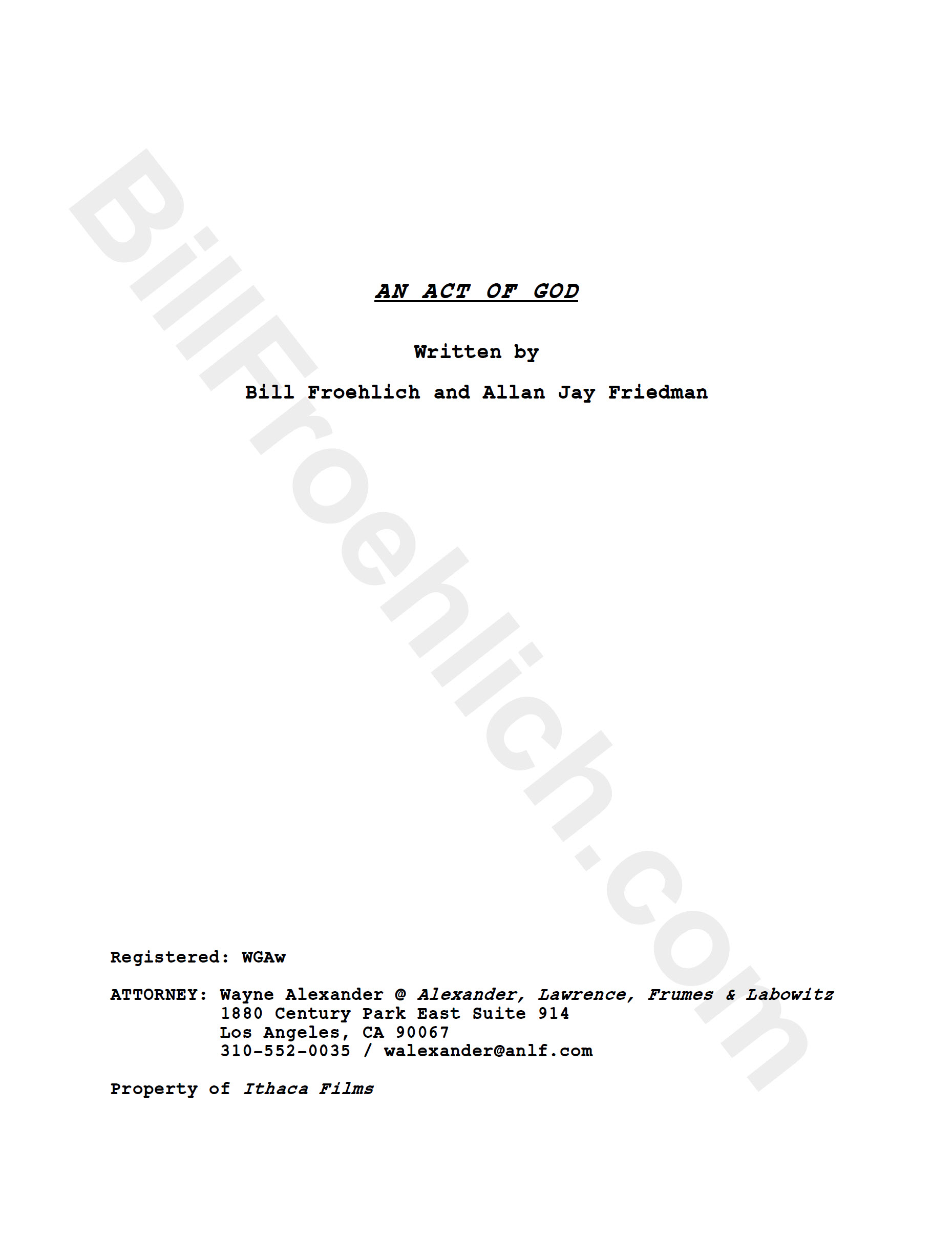 An Act of God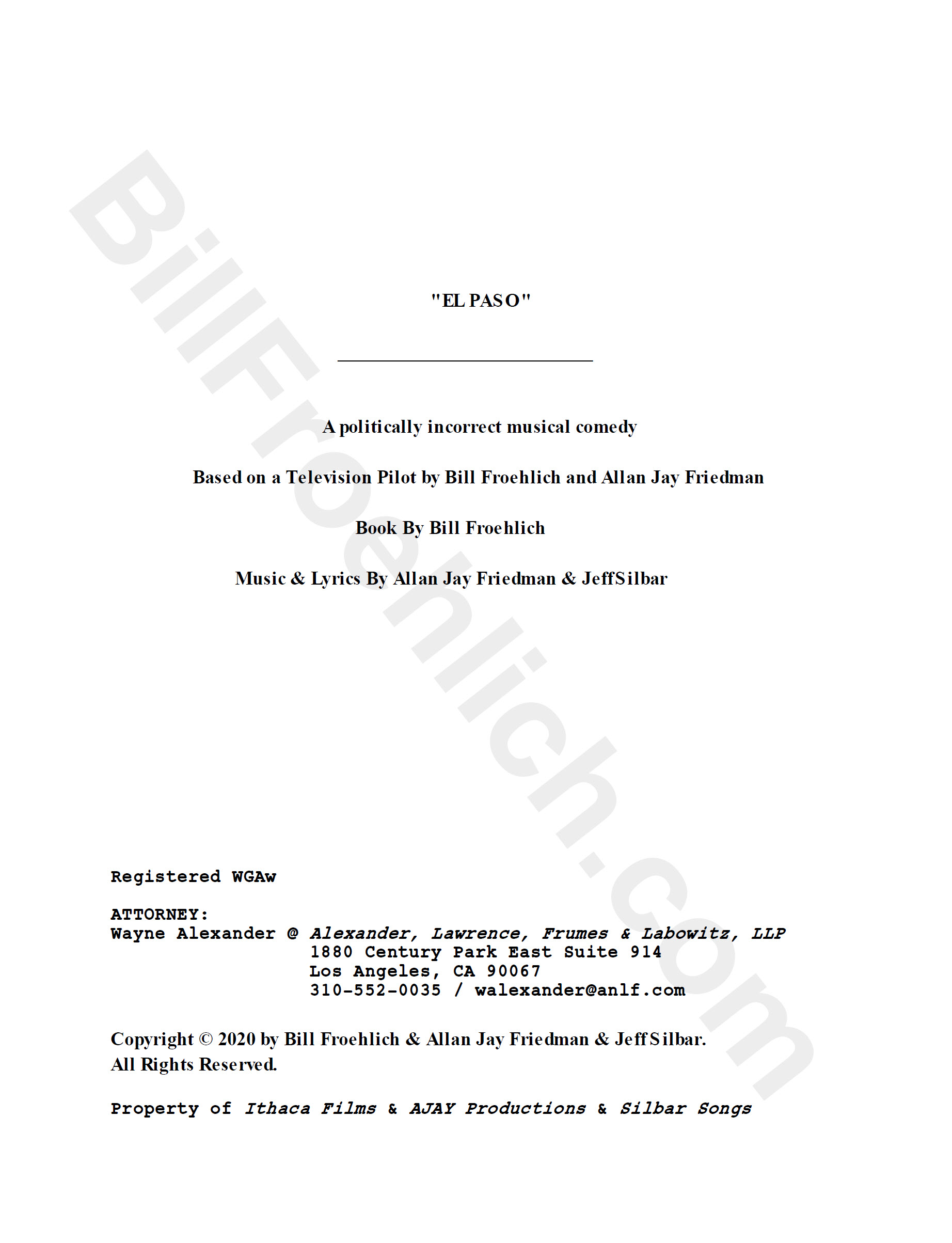 El Paso
Attention Production Company & Producers: while previews of all scripts are available on this website, full scripts are available upon request.

Script Request Form

 
CROSSING THE LINE
An urban, action, cop thriller of society's manipulated breaking point.
Free Preview
EQUUS RISING
A true story inspired by the life and work of world renowned Equine Behaviorist and Veterinarian Dr. Robert M. Miller and his book Yes, We Treat Aardvarks.
Free Preview
AN ACT OF GOD
A murder mystery comedy ignited by an unrepentant, philandering womanizer. A puckish, heavenly emissary offers one last chance to avoid the "chute to hell." A metaphysical puzzle holds the key to preventing a series of pending new murders. Solving this criminal conundrum will require An Act of God.
Free Preview
---
...AND A STAGE MUSICAL: (Completed Book/Play with music & lyrics)
EL PASO
An irreverent & politically incorrect musical comedy about how we look at "the other."  Book by Bill Froehlich with Music & Lyrics by Award-winning Composer-Lyricist Allan Jay Friedman and Grammy Award-winning Songwriter Jeff Silbar.
Free Preview
Attorney/Rights Info
Attorney: Wayne Alexander @ Alexander, Lawrence, Frumes & Labowitz LLP
Email or 310-552-0035